Cultural Potpourri: A visit to the Rohingyas refugee camp
BY MICHAEL EBRO DAKUDAO ON APRIL 26, 2019
One of the heart-tugging highlights of my Bangladesh experience was visiting the Rohingyas refugee camp in Cox's Bazar.  The hour-long flight from Dhaka, the capital city of Bangladesh, to Cox's Bazar was alright as the huge Nigerian delegate seated beside me in the plane was asleep most of the time which prevented me from moving until I had to go to the comfort room.  Cox's Bazar is a rural city, fishing port, not so developed tourism center, and district headquarter in southeast Bangladesh.  The tourist attraction of Cox's Bazar is its longest natural sea beach in the world with an unbroken length of 120 km.  Cox's Bazar derives its name from Capt. Hiram Cox, an officer of the British East India Company who was appointed as Superintendent of Palongkee (old name of Cox's Bazar) during the colonial period in the 18th century.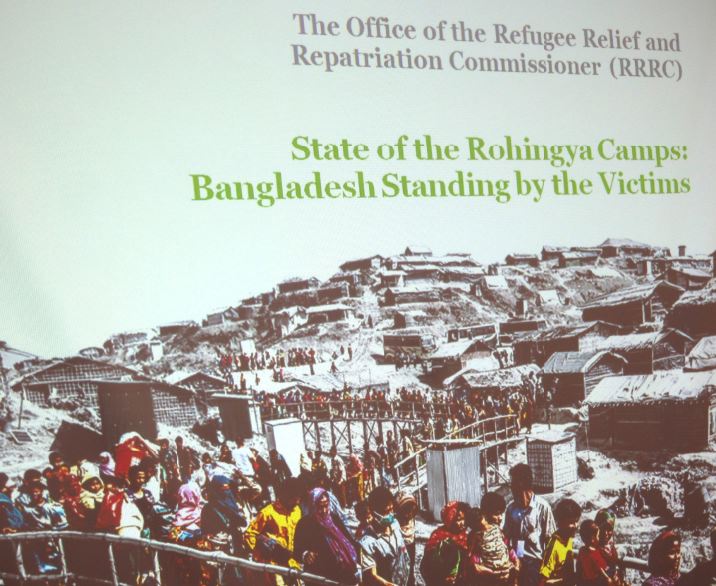 The Rohingya refugees in Bangladesh are the Rohingya refugees from Myanmar (formerly Burma).  For several years, the Rohingyas have experienced ethnic and religious persecution in Myanmar's borders.  Hundreds of thousands of Rohingya boat people have fled to Southeast Asian countries namely Malaysia, Indonesia and the Philippines.  But majority of Rohingyas have fled to Bangladesh since the early '90s where there are two official refugee camps.  Rohingyas are considered the most persecuted people in the world.
It was a two-hour truly bumpy ride in the midst of a vast rural scenery to get to the Rohingya refugee camp from the Royal Tulip Sea Pearl Beach Resort Hotel where we were billeted.  What a contrast to the Rohingyas refugee camp's flimsy dwellings as the luxurious and spacious hotel room I was assigned had a magnificent endless sea view on the west and lush green hills rising on the east side.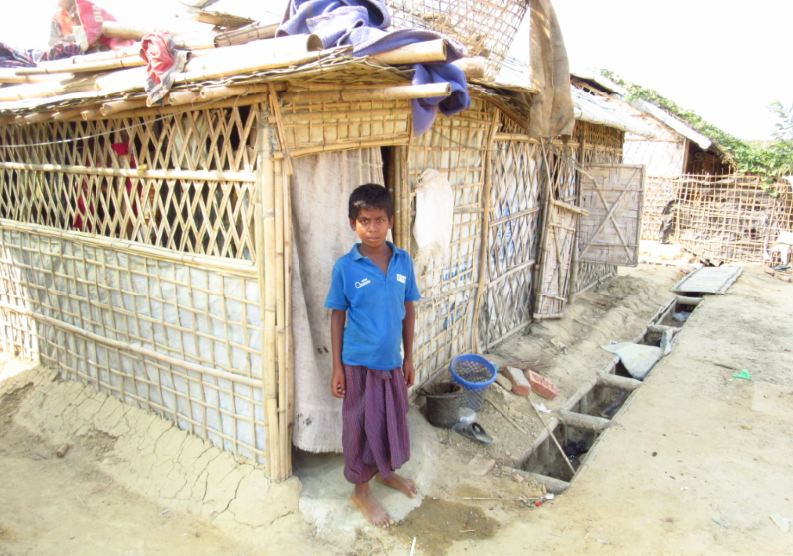 More than 2,000 hectares of forest have been deforested to make way for campsites after the arrival of 750,000 Rohingyas who fled Myanmar's Rakhine State to Bangladesh since August 2017.  It was the time when premeditated massacres were carried out against the Rohingyas escalated.  Bangladesh is presently temporary home to 1.1 million stateless Rohingya people.  Overcrowding (half a square meter per refugee according to a report) and lack of access to basic services like education, food, clean water, good sanitation best describe the present Rohingya Refugee Camp we visited.  It only reminded me of our squatter communities.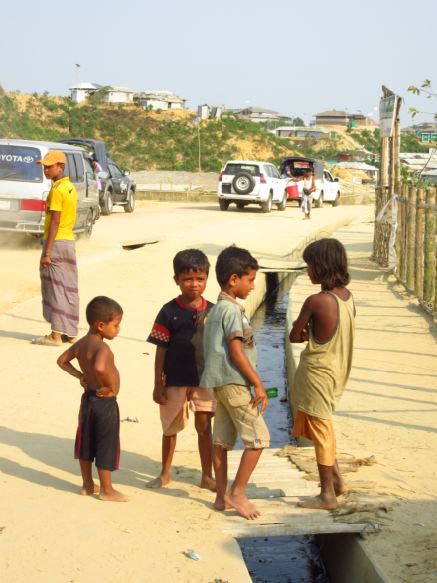 "We have been tortured, killed, raped, and our houses and properties burned.  We want our Myanmar citizenship and our ID cards saying we are Rohingyas.  But conditions in Myanmar as of the present are not right for our safe return," said a desperate leader representing the Rohingyas during our meeting with Deputy Sec. Mizanur Rahman of the Ministry of Disaster Management and Relief.  Bangladesh and Myanmar agreed to start repatriating the first group of Rohingyas on November 15, 2018, but it was stopped "due to the absence of conducive environment in their place of origin in Rakhine."  Other Rohingya speakers voiced out their problems angrily in loud voices.  I could not stop thinking how people could be so cruel, so inhuman to commit genocide.